If you need to shower love to the most important man in your life then these best Father's Day gifts in 2021 will deeply show your love for him. That cool man has got to be celebrated, you know how dads differ like the reserved ones that you really don't know what to get for them, the cool one with style and has awesome taste or the one that will appreciate whatever you get him and that's why our guide has gifts for kinds and types of dads.
He took good time pampering you, right from childhood up to adulthood and is still giving you a shoulder to lean on seriously that great dad should get the best of gifts on this Father's day. We've put up a guide of the best Father's Day gifts with great gifts that will get him off guard and he'll love and look forward to using. Alright let's dive into it shall we?
Best Father's Day Gifts In 2021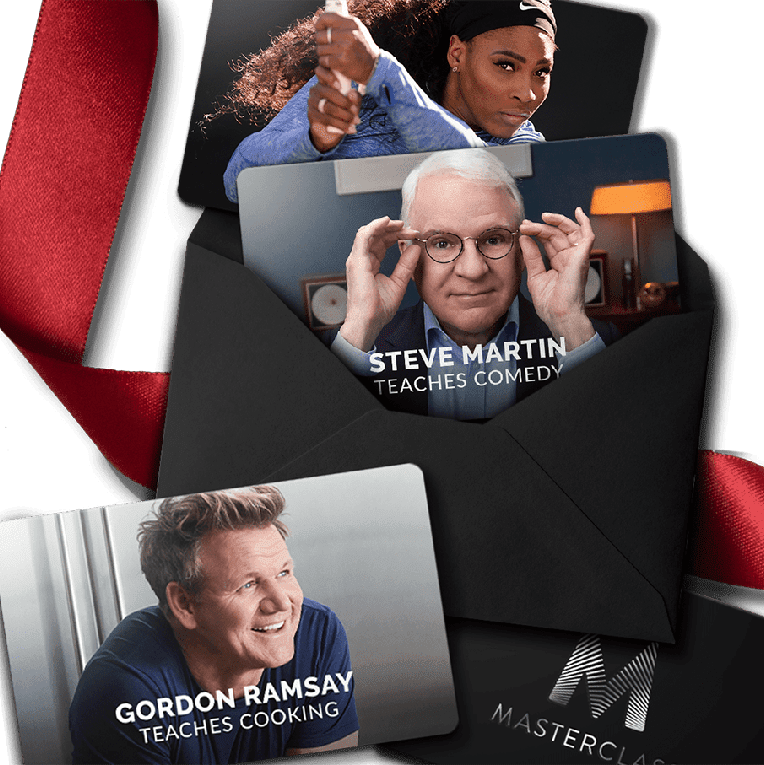 If your Dad is hard to get gifts for, why not get a hint from what he always he wants to learn? Whether its learning cooking, play golf. play a guitar, gardening, but doesn't have enough time to attend the lessons The Masterclass will let him learn on his own pace and schedule.
He'll learn from pros like Carlos Santana and the world's best.
Fitbit Versa Lite Edition Smart Watch
He'll will be motivated to do all fitness tasks on time, track his heart rate, get reminded to go to bed on time. Its waterproof and can count his laps when swimming.
His sleep patterns, water intake and exercises will all be monitored and will help him make healthy decisions all day long.
George Foreman Electric Indoor Grill and Panini Press
For the dad that loves grilling for the family, this will make a perfect gift. Its a pretty scene seeing him grilling meat, chicken, steak for the entire family to enjoy and always creates fond memories.
Its portable and takes little space of the countertop, get it for him and up his grilling game.
AncestryDNA Genetic Ethnicity + Traits Test
Get him to discover interesting data about his heritage He'll know where he's from, and people his DNA matches with(may be he'll possibly build relationships with them).
This particular DNA kit will help him know how his appearance is influenced by his genes and his ethnicity estimate.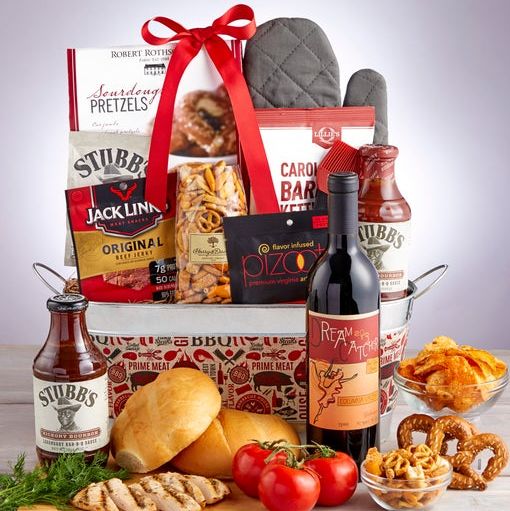 Classic BBQ Tub with Red Wine
If if loves being outdoors grilling and commanding his meal time, then dad will definitely use this classic BBQ tub to make his time out there worthwhile. 
This basket has grilling essentials snacks, wine, oven mitt, BBQ brush, kettle chips, bourbon barbecue sauce, and beef jerky.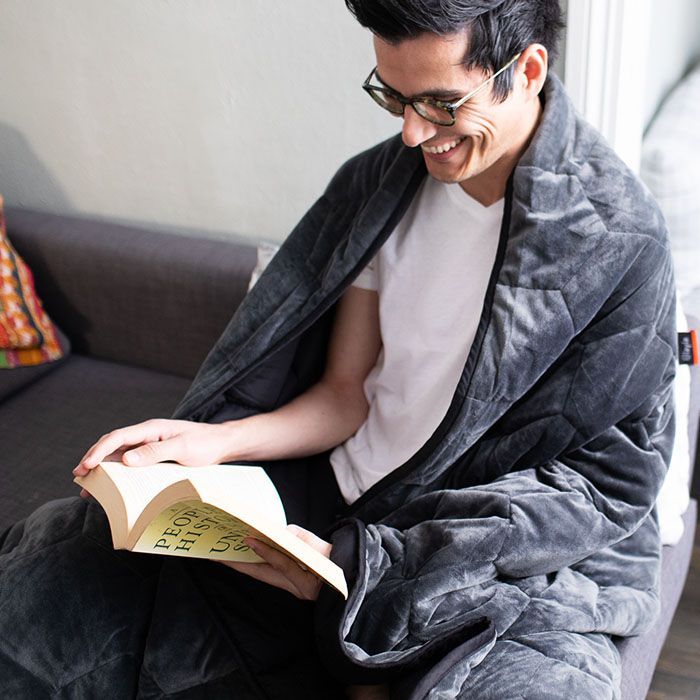 Get him this Layla weighted blanket. It helps produce serotonin a feel good chemical that helps with insomnia, well being and will help him drift off to sleep like a baby.
He will love the deep pressure it provides and if he has restless leg syndrome, then this will be and added benefit because it greatly help with that issue.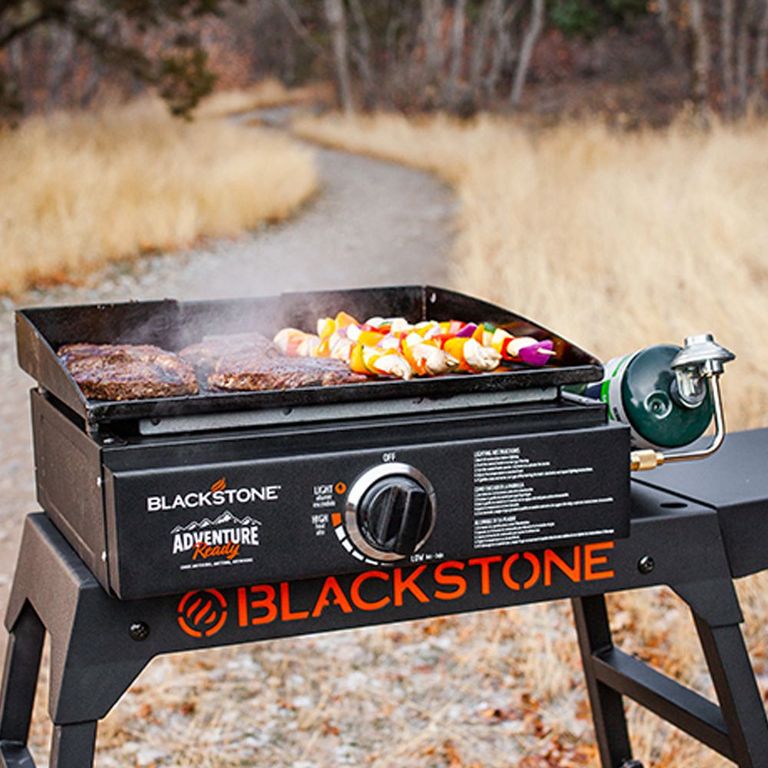 Blackstone 17" Tabletop Outdoor Griddle
When you get him this Blackstone outdoor griddle then his camping time with his buddies will be worthwhile. The adventures will be enjoyed with hot meals and memories will be made.
Whatever activity he's into be it fishing, hunting, boating this bad boy will be to his aid in cooking and he won't settle for cold meals anymore.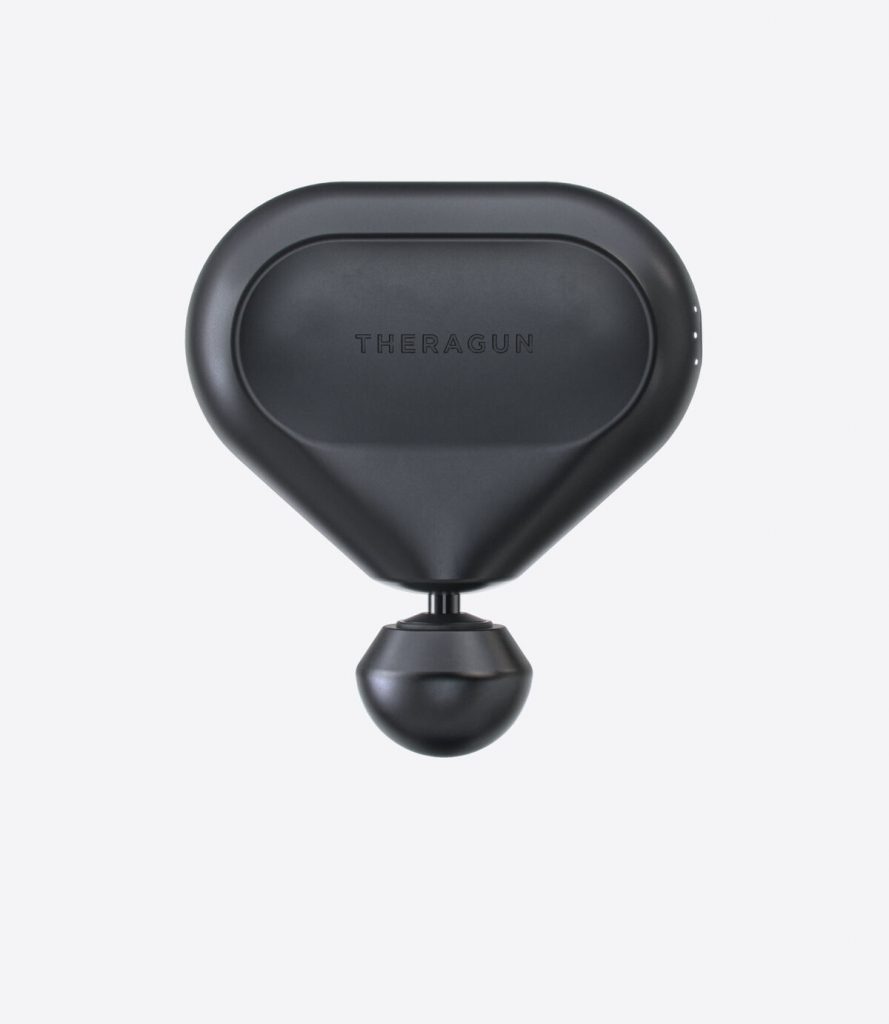 You know how you get sore some times from heavy activity or simply get sore and you can't figure out the cause, well the Theragun mini will do that deep tissue massage at his convenience without having  to wait on any one to do the job.
Its portable but does an outstanding job in providing massage on the go. This pocket size massager will relax his muscles and improve his entire well being.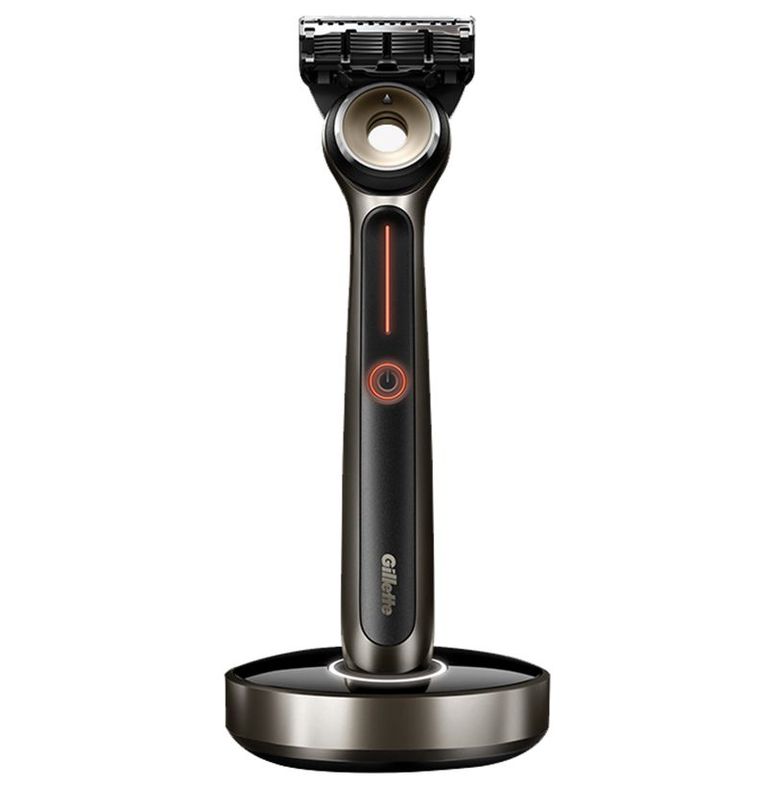 Heated Razor Starter Kit by GilletteLabs
The epitome of shaving is in Gillete's new razor technology. This heated razor will give him adjustable temperatures that he'll choose for his comfort, give him a great shaving experience and will make a great gift.
Top it with a great shaving cream and that'll will be a great combo. Not only does do a great job but also pretty nice in design and that right there is an added bonus..
Get him these cooling pint glasses all he has to do is freeze them for 2 hour and he'll enjoy his beer cold up to the last drop without worrying about it not being cold.
This frozen pint glass will keep the beer cold that's for sure but can you imagine all this will be enjoyed without the glass getting cold on h hands how cool is that!